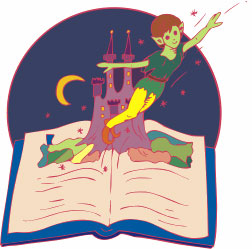 Make Learning Magical!
As a former history teacher and graduate of Syracuse University, magician Ron Cain loves to make learning fun. Using humor and hocus pocus, he specializes in creating and performing educational magic shows for schools and libraries.
Students participate in programs that highlight reading, history, science, geography and ecology. We're also willing to tailor shows to go along with a particular occasion, theme or lesson. All shows are family-friendly and suitable for all ages.
Ron also performs general magic shows for holiday celebrations, festivals, businesses, and special events like birthday parties. Visit our Magic Shows page to learn more about his different characters and costumes. In addition to presenting 45-minute magic shows, Ron does strolling magic and balloon twisting
For information about these and other programs, contact Ron Cain at 315.488.9125 or rcain@magicalsite.com.